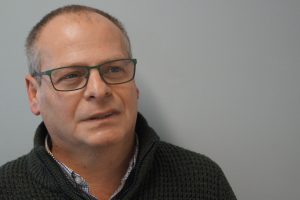 I am Nelson Richichi Head of Insight and Reporting at eXPD8 Analytics sub brand of eXPD8 Field Marketing. I have been with eXPD8 Analytics for seven years and over the years I have seen the business and the Analytics team to grow significantly from its modest beginnings. I would describe myself as all round professional and an innovative 'solution-finder'. My role is instrumental in key strategic decision making and I have gained excellent analytical skills from 30 years' experience in the FMCG sector. With my professional experience in data, a degree in Organic Chemistry and being fluent in 5 languages, some say I see the world in numbers. Having previously worked for a large retail company as a developer within their IT department and subsequently heading up the Supply Chain and retail planning department with key areas of expertise in forecasting / planning, supply chain – (warehouse management & store replenishment systems) and analytics, I have a diverse breadth of knowledge and experience of end user applications. I enjoy leading my team and evaluating / evolving analytics. Outside of work I am madly passionate about Formula 1, particularly the engineering, speed and overall competitiveness of it.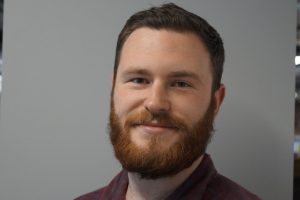 Hey, I'm Patrick Timbs, Senior Analyst at eXPD8 Analytics. I have been with eXPD8 since August 2016 and have been here since the birth of the Analytics sub brand. Some of my responsibilities include closely monitoring changes or tests we have implemented to improve the experience of our customers or even dreaming up creative new strategies that involve using our data to improve the service that we offer. I always knew I wanted to do something numbers driven as it's my strong suit and I enjoy the satisfaction of being able to answer questions with concrete, data driven answers. Being in analytics means I can use that strong suit to influence tactical decisions and long term strategic planning. It's also a nice connection between hard maths and customers. With a background in environmental science I have been committed a lot of my spare time to writing a research paper and I'm also a big fan of playing football – although currently sidelined due to an injury, I will be back out there soon!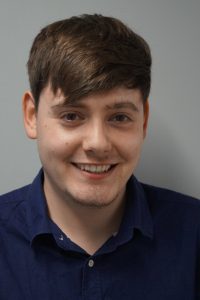 Hello, I'm Arthur B Chalk. I've been working as a Data Analyst with eXPD8 from November 2017 to present. I'm a think-outside-the-box kind of person – I like to stream line processes, improve efficiency and subvert the 'if it isn't broke, don't fix it' mentality. For this reason, I have carved myself an aptitude for programming, which I'm always looking to progress, to open-up new realms of possibilities. Outside of my work I put my programming skills to use, along with my degree in Animation, creating bespoke video games as presents for my friends and family. My number one concern is to ensure ease-of-use for the end user; visual appeal is part of this and can be overlooked as frivolity. I want all our clients to love looking at their product and clearly perceive the purpose of it.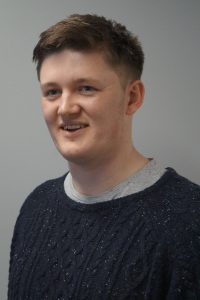 I'm Jack Madigan, Data Analyst at eXPD8 Analytics. My path to Data Analytics began from the unlikely starting point of an English Literature degree, where a simmering frustration with the lack of evidence-backed arguments slowly dragged me into a world of figures and numbers. My expertise lies in data visualisation and Business Intelligence reporting – there is no more tragic site than useful data wasting away in clunky Excel spreadsheets when it could be set free into a sleek world of automated, interactive insights. I am also passionate about automating slow, time-consuming processes and exploiting the possibilities of cutting-edge data and reporting technology.  In my spare time I am heir to the mantle of Bob Dylan, the pre-eminent songwriter of my generation – though currently unacknowledged by the wider public.